How to install
Step 1
Go to your workspace and in the left menu, in "Apps and Features", click on Marketplace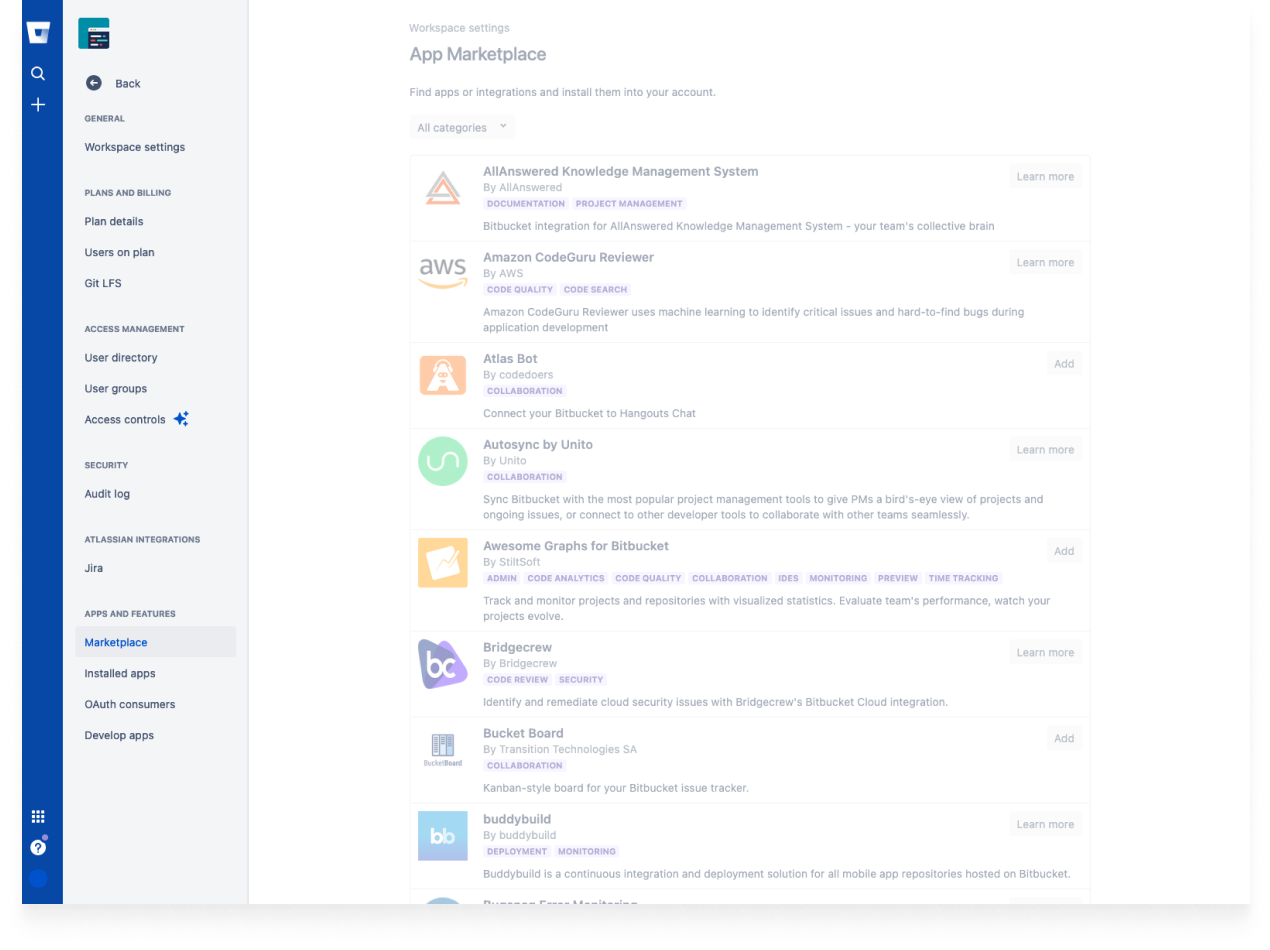 Step 2
Search for Codiga (hint: we are in the "Code Quality" category) and click on "Add"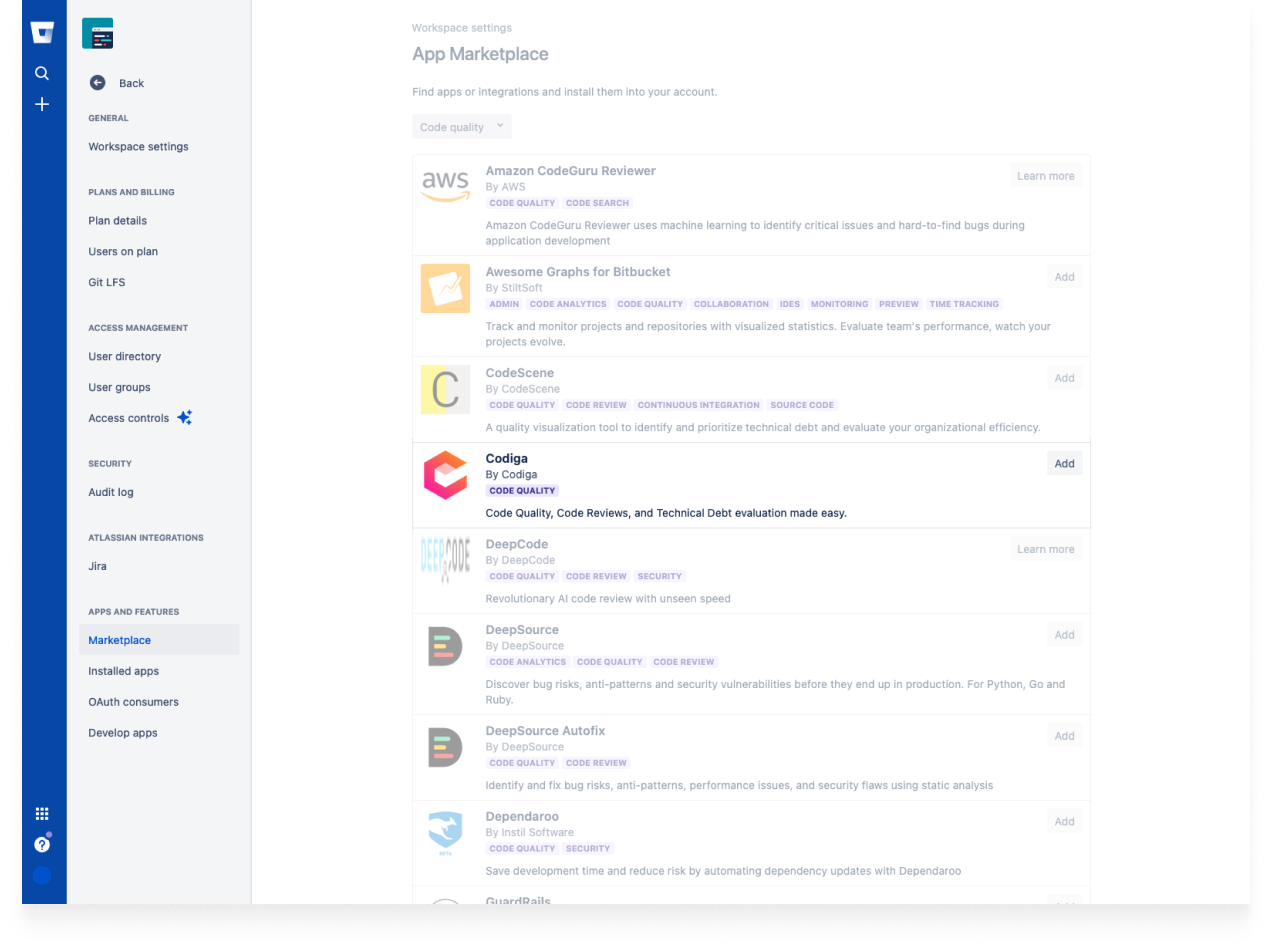 Step 3
When visiting a repository, select the Codiga menu on the left and click on add repository.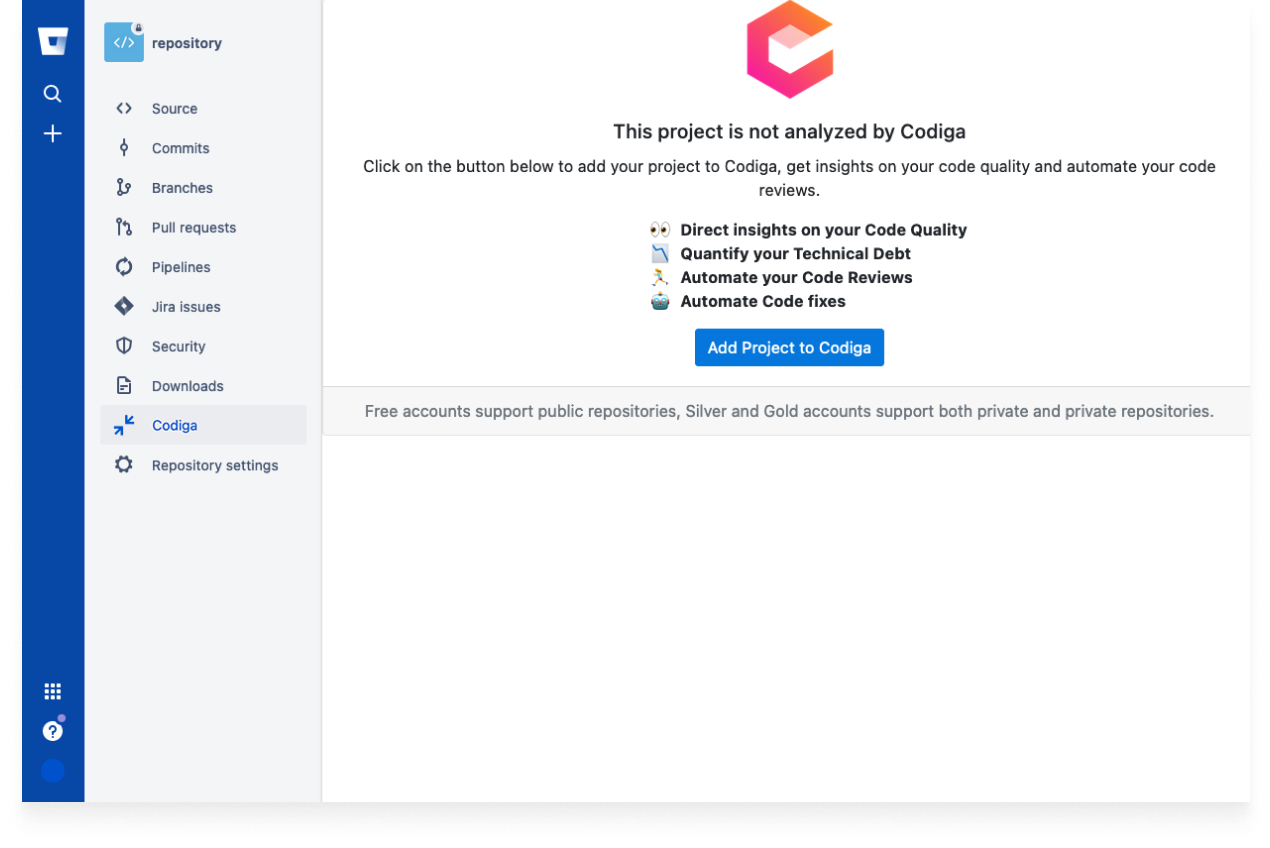 Step 4
The project is now added. Go to https://app.codiga.io/ and log with your Bitbucket account to check all metrics and configure your project. All pull requests will be commented on.